IBA Mile Eater Program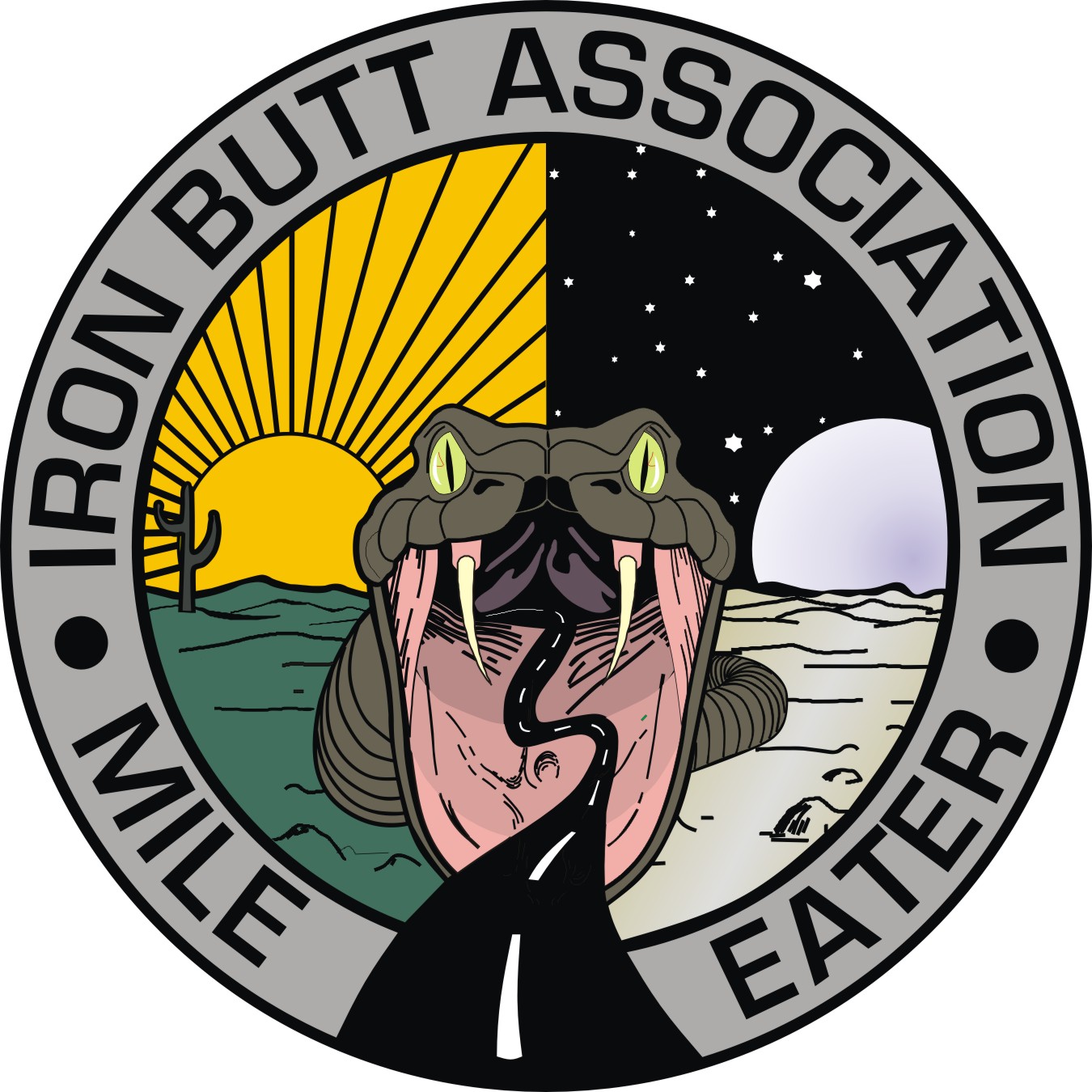 The Iron Butt Association Mile Eater program acknowledges members who complete multiple certified rides. There are different levels of Mile Eaters, each one more difficult than the last and clearly designating the hard core riders:

Mile Eater

Anyone who completes more than one certified ride but NOT on the same ride, for example, your first ride is a SaddleSore 1000 and at a later date, you complete another certified ride, such as a Bun Burner 1500. However, completing a SaddleSore 1000 AND Bun Burner 1500 on the same continuous ride is not eligible for Mile Eater status.

Mile Eater Certification

TWO or more certified rides makes members eligible to acquire Mile Eater items such as stickers, shirts and pins - no certification is needed to order those items, the store manager checks your status before shipping Mile Eater items.

For those interested in a summary of their ride history in one document, optional Mile Eater certifications are available by completing the application at the end of this document sending in a list of your rides and paying a nominal fee.

Mile Eater BRONZE

Bronze status is earned by completing at least FIVE certified rides, of which 2 must be GOLD or INSANITY level or greater than 48 hours in duration without a time limitation (you can earn Bronze status over several years).

Mile Eater BRONZE certifications are available (application at the end of this document).

Mile Eater SILVER

Silver status is earned by completing at least FIVE certified rides, of which 2 must be GOLD or INSANITY level or greater than 48 hours in duration in ONE YEAR (12 consecutive months from first ride to last ride). OR one certified ride per month during a one year period (12 rides in 12 months)

Mile Eater SILVER certifications are available (application at the end of this document)

Mile Eater GOLD - Our most extreme riders!

GOLD status is earned by completing at least TWENTY certified rides, of which FIVE must be GOLD or INSANITY level or greater than 48 hours in duration without a time limitation (you can earn GOLD status over several years).

Mile Eater GOLD certifications are available (application at the end of this document)

NEW CHANGES FOR 2012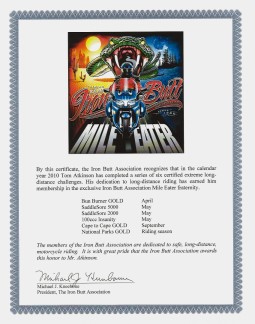 We are excited to introduce a new Mile Eater II logo for 2012. Although the logo is new, it maintains the rich Mile Eater heritage by depicting endless riding through the day and night, sometimes under harsh conditions (the desert) and sometimes the perfect night watching the moon rise across the horizon. The snake reinforces IBA riders are serious about eating up big miles!
SHIRTs are GILDAN (which Lisa thinks run slightly large) color is DARK HEATHER EXCEPT for XXXL which is BLACK.
Available to members at www.ibaestore.com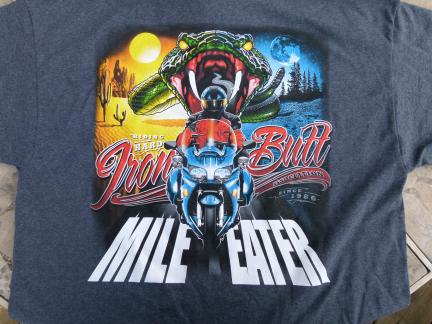 Mile Eater II shirt BACK (photos are NOT to scale)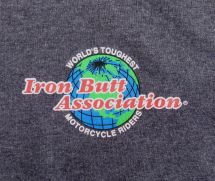 Mile Eater II shirt FRONT
And for LONG SLEEVE SHIRTS: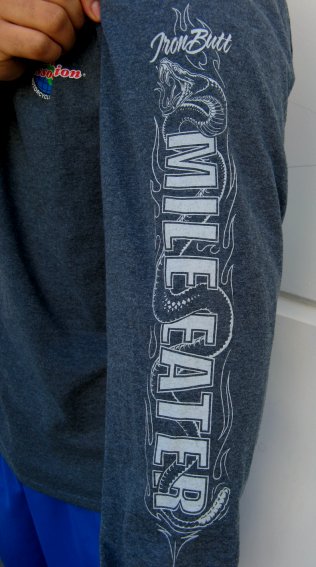 Mile Eater Sticker (shown on Jesse bags in Charcoal) - larger than life on most screens: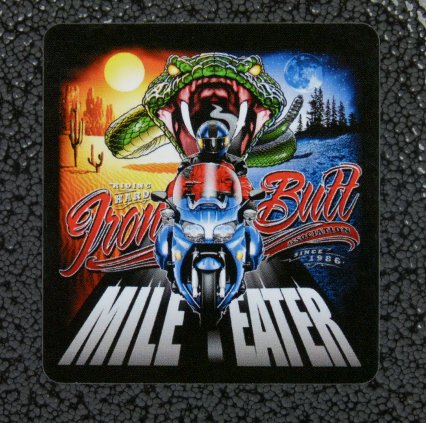 Actual sticker size is 2.25" high (5.7 cm) by 2.1" wide (5.3 cm)
Mile Eater PIN
The Mile Eater Pin (photo type) is identical to the sticker and uses the normal IBA spikes (designed to go through a thick leather or other textile jacket)
---
Mile Eater Certification Application

	
Mile Eater Level (Basic, Bronze, Silver, Gold):

Your IBA #:


Name and Address to mail certificates to:


Contact phone number(s), best time to reach you: 


Your e-mail address: 


Name you want on certificate, for example, Jonathan J. Smith, SR or John Smith:



List of your IBA Certified Rides & completion dates for the Mile Eater certification:

This application may be submitted via email by cutting and pasting in
an email and sending to:

ibaapplication@gmail.com  AND sending $14 via paypal to paypal@ironbutt.com


IBA GERMANY members should apply via the IBA Germany web site http://www.ibagermany.de 
	
IBA UK members should apply to IBA UK at http://www.ironbutt.co.uk
	
IBA Finland members should apply via IBA Finland at http://www.ibafinland.fi


---
© 2011, Iron Butt Association, Chicago, Illinois

Please respect our intellectual property rights. Do not distribute this document, or portions therein, without the written permission of the Iron Butt Association.