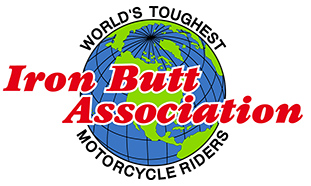 Around the World Club

Around the World Club Gold

Version No. 2.0
Date last revised: January 12, 2017



©2017, Iron Butt Association, Chicago, Illinois
Please respect our intellectual property rights. Do not distribute this document or portions therein, without the written permission of the Iron Butt Association.


Background:





Around the World Club Gold--Ride around the globe in one continuous trip



Around the World Club--ride around the globe in seveal trips, returning home between trips

Special Rules apply to these rides. Contact Mike Kneebone before embarking on these rides.



Documentation:

Special rules apply.



Remittance Fee:

$125




Rules



Spotwalla or other global positining device is required for this ride.