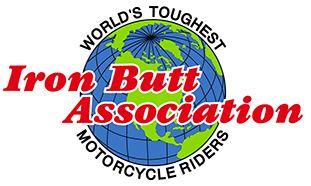 Commonwealth Star
Version No. 1.1
Date last revised: December 1, 2016

A new Ride
© 2015, Iron Butt Association, Chicago, Illinois
Please respect our intellectual property rights. Do not distribute this document or portions therein, without the written permission of the Iron Butt Association.


Background:




The 'Commonwealth Star' is the official name because that was the name ascribed to the star by
the Australian Government when the Australian flag was adopted and such adoption gazzetted in
the official Government gazette. http://www.australianflag.org.au/review-of-reviews/
The Commonwealth Star (also known as the Federation Star, the Seven Point Star, or the Star of
Federation) is a seven-pointed star symbolising the Federation of Australia which came into force
on 1 January 1901.

Six points of the Star represent the six original states of the Commonwealth of Australia, while the
seventh point represents the territories and any other future states of Australia. The original Star
had only six points; however, the proclamation in 1905 of the Territory of Papua led to the addition
of the seventh point in 1909 to represent it and future territories.

More Information and Images are available from the above URL

This ride was conceived one night by two mad Aussies over a 'few red's'. The problem was Skidoo
had seven steeds in his shed and needed to justify them to his wife. The ride was a success but
needless to say the argument about the number of bikes was not sound and the shed has since
been partially cleared.

The Ride - Rules

This ride must be completed in Australia.

Standard IBA™ rules apply and this may be included in any IBA™ approved ride that fits the
following criteria.

The start and finish locations must be the same.

Seven (7) different destinations must be travelled always returning to the original start point of the
ride. This is continued until all seven points are completed and the rider has returned to the
original starting point.