IBA Premier Review Program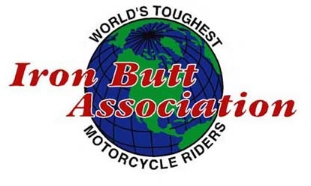 Premier Review has been designed to respond to requests from experienced Premier Member riders (that would be you) for a streamlined method of ride submission and approval. Ride documentation for Premier Members can now be submitted electronically which eliminates copying and mailing gas receipts and documents. Submissions will be acknowledged upon receipt so there'll be no more fretting over whether the mail was delivered. The dedicated email address for submissions (see below) will give you and the certification team a direct communication line to resolve any ride certification problems.

Participation in this streamlined verification program gives you the benefits of quicker ride verifications and direct communication with the verification team, However, in order to make this program work efficienly, this program imposes added responsibilities on your part.


Your application MUST meet the following conditions:


--Must be a Premier Member before the ride begins.

--

Must

use an on-line satellite tracking system (one where the data is written to an independent on-line source), and submit the link to the tracking system. We prefer SPOTWALLA, but other apps may be used with prior approval. Please see the spotwalla protocol requirements.

--

Must

submit forms and documents electronically - (that means, scan or take a picture of your receipts and forms). Documents must be neat, legible and readable. Receipts should be labeled with your motorcycle odometer reading.

--

Must

submit an on-line map of your ride using Google Maps (for 10 or fewer waypoints), Bing Maps or Map Quest (both of these accept more than 10 waypoints), using the addresses shown on the gas receipts as your waypoints. Your map must show miles ridden*. Do not use google.com/mymaps.


--Must submit payment via PayPal at the time of submission and provide a copy of the paypal confirmation document (don't send only the confirmation number). Do not pay your verification fee through the ibaestore. If for any reason your ride cannot be verified we will refund your payment.

--The only merchandise you may order on the applications below include SaddleSore 1000 and BBG pins, patches and license plate backers (full package or full monty). Please go the the ibaestore to view and order any other merchandise.


If you can make your ride submission fit into the above parameters, this is how to submit:

Go to PayPal.com, log in, click 'My PayPal', then click 'Send and Request' and choose 'Send money to'. Send the calculated payment to:

Click on the mail link below, it should populate your email client with all the required questions that need to be answered. Send your receipts, etc. and Paypal payment confirmation as attachments to this email. Do not put these items 'in the cloud' and send a cloud link. Do not 'zip' these documents into a zip file. If your documents are too large to send as attachments, reduce the pixel size of your pictures.


IBA Tour of Honor Premier Certification

IBA RTE-X-USA Premier Certification

If the above link does not populate your email browser properly, then click on this link




Secondary IBA Premier Certification Link





*For google maps users, point your browser to http://www.google.com/maps and enter your waypoints. Then copy the url address at the top of the page and paste this into the email from the link above. Please don't send a link to a cloud based drive--just copy and paste the url.
---
© 2015, Iron Butt Association, Chicago, Illinois

Please respect our intellectual property rights. Do not distribute this document, or portions therein, without the written permission of the Iron Butt Association.