IBA Electronic Ride Application Program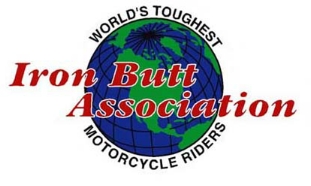 If you can't get your email client to fire up, this is the manual method to submit a ride certification application:

1. Log in to your email 2. On the TO line use, you want to send the email to:

3. In the subject line, please fill in YOUR NAME, COUNTRY AND RIDE TYPE - for example:

Adam Jones USA SaddleSore 1000 and Bun Burner 1500

4. Although the paper forms will have some of this information, for electronic submission we need the following information in your email. You can cut and paste this list into your email and then fill in the information:
Ride are you applying (SaddleSore 1000 BunBurner 1500, etc be specific):

Address to mail the certificate:

Contact phone number:

Are you a NEW or EXISTING IBA member:

Your age:

Gender:

Date of ride start: 

Name you want on the certificate:

Did you ride this with anybody else (who):

Motorcycle make/model:

Odometer miles:

GPS miles:

Link to Google or Mapquest or other on-line map:

If you used a tracking system (SPOT Adventures, SPOTWALLA, etc), paste your link here:

Name of start city:

Three to FIVE cities that you REALLY WANT to be on your certificate:

Name of end city:

You can either clip the fee schedule from your particular ride here OR tell us what you want and we will figure it out for 
you. PLEASE NOTE: IN ORDER TO PURCHASE IRON BUTT ITEMS, YOU MUST HAVE YOUR RIDE CERTIFIED (if not there would be no value 
for the pins and patches!) IF you already paid via Paypal, send the transaction ID:

ANYTHING ELSE WE SHOULD KNOW ABOUT YOUR RIDE:

5. Before you hit send, DON'T FORGET TO ATTACH YOUR SCANNED RIDE DOCUMENTS (witness forms, log, receipts)" 6. Hit send - in a few minutes you will recieve an automated email confirmation. If you do not, please send an email to [email protected]
---
© 2016, Iron Butt Association, Chicago, Illinois

Please respect our intellectual property rights. Do not distribute this document, or portions therein, without the written permission of the Iron Butt Association.