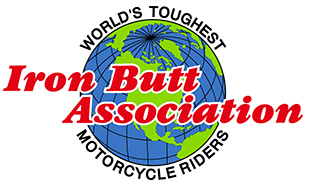 50cc Quest
50cc Gold


Version No. 2.2
Date last revised: October 21, 2020

©2020, Iron Butt Association, Chicago, Illinois
Please respect our intellectual property rights. Do not distribute this document or portions therein, without the written permission of the Iron Butt Association.


Background:



These are motorcycle rides from the Atlantic Ocean to the Pacific Ocean (or reverse).

The 50cc Quest is a motorcycle ride from the west coast to the east coast of the mainland United States developed by Iron Butt Association member Dave McQueeney. You may choose any two coast cities (obviously, one on the Atlantic Ocean and the other on the Pacific Ocean) you wish (Jacksonville Beach, Florida to San Diego, California is the most popular) and use the rules that follow to document your ride. There is no minimum mileage requirement for this ride.

The 50cc Gold is an extreme cross country ride. You MUST have completed at least a 50cc or SaddleSore 2000 before attempting this longer ride. You may choose any two coast cities (obviously, one on the Atlantic Ocean and the other on the Pacific Ocean) you wish (San Francisco, California to New York City is the most popular) BUT the total distance travelled must be 2,900 miles or greater.

While the Iron Butt Association rules give the rider some leeway with documentation requirements in start and end cities, we do ask you to consider this viewpoint of a multi-time 50cc finisher as related by Iron Butt Association Web Master Dale Wilson:

I recall several years ago, when Ron Major had just finished installing his aux cell in my brand new '95 ST1100 at his house, we got to talking about some of his IBA rides and accomplishments over the years. He mentioned that the 50CC was an intriguing ride if one did it as a "pure coast-to-coast" ride, and went on explain what he meant. That was the first time I ever heard him describe the act of touching the water on both oceans as being a critical and spiritual part of The Ride.

He led me inside his den and showed me an entire wall jam packed with trophies and finisher plaques. One bookshelf had little 10-milliliter red-stoppered chemistry vials that contained equal parts of sand and water. Each one was marked with a date/time and either the word "Atlantic" or "Pacific" written on it. Obtaining a sand & water sample at the start/end of a CC ride was also a part of Ron's ritual for this ride.

I remember counting 18 vials on his shelf. The shelf below it also had a little cardboard box that was chock full of additional vials, all filled with sand and water, and similarly marked with a date, time and ocean.

Dale Wilson

Dale does bring up an important point here, the 50cc is a coast-to-coast ride and to really do the ride justice, you should make it a point, even though the rules do not technically call for it as verification would be nearly impossible, to visit the ocean at both ends of your ride.

The memory of a lifetime! Ben Askew at the Atlantic Ocean collecting sand and salt water...
And less than two days later at the Pacific Ocean in San Diego, California!

Read the rules for the iconic SaddleSore 1000 on the Ironbutt Association site. The rules for this ride are similar and you will get valuable background information.



Documentation:

See here.

Definitions



DBR - Dated Business Receipt



A DBR is a machine generated receipt with the date, time and LOCATION on it. Check it - do not assume it is correct. A receipt with an incorrect time/date/location is worthless. Check and re-check.



Rules:




Ride



T

ime Limit




Requirement




Fee



50cc Quest

less than 50 hours

Ride one way from the Atlantic to Pacific Oceans (or reverse). You may pick any coastal cities to start and end your ride.

$60*

50cc Gold

less than 50 hours

Ride one way from Pacific Ocean to Atlantic Ocean (or reverse) BUT ride must be 2,900 miles or greater.

$60*


*Includes 50cc ride patch and 50cc plate back

You must obtain DBR every 350 miles or less.

You may take any route you like.

You may qualify for additional IBA certifications while on this ride. Many riders also qualify for a SaddleSore 1000 or a Bun Burner Gold. Read the rules on nesting here.

Your official time is determined by the starting and ending receipts. PLEASE check these documents and make sure the clock and date are correct!

Spotwalla.com is strongly recommended but not required.

Remember it is YOUR responsibility to prove you did the ride. Spotwalla goes a long way towards this proof.



Merchandise:





Pins:

(Not true to size--pins are 1.75 inches tall.)






Patches:

(Not true to size--patches are3.75 inches tall.)


Backer plate