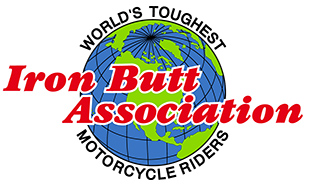 Bar-be-Quest
Rides


Version No. 1.2
Date last revised: April 5, 2021


© 2021, Iron Butt Association, Chicago, Illinois
Please respect our intellectual property rights. Do not distribute this document or portions therein, without the written permission of the Iron Butt Association.


Background:





Bar-be-Quest Rides – For Meat Lovers- Vegans need not apply

This ride celebrates the long-distance rider's favorite RTE theme.


Read the

rules for the iconic SaddleSore 1000

on the Ironbutt Association site. The rules for this ride are similar and you will get valuable background information.





Documentation:

See

here.





Definitions





DBR - Dated Business Receipt



A DBR is a machine generated receipt with the date, time and LOCATION on it. Check it - do not assume it is correct. A receipt with an incorrect time/date/location is worthless. Check and re-check.

Fees: $40

Rules


The Bar-be-Quest rides have many different levels of difficulty.

ALL rides must start and end at a non-national chain resaurant with the word "Barbeque" or "B-B-Q" or "Bar-b-que" or some other spelling of the word (you know what we're trying to say here) in its name, with a stop for lunch mid-way in the ride (we will give you wide latitude to make your route work).

Bar-be-Quest 1000 - Eat at 2 Barbeque restaurants - 24 hours


Bar-be-Quest 1000 SILVER - Eat at 4 barbeque restaurants - 24 hours**


Bar-be-Quest 1500 - Eat at 4 Barbeque restaurants - 36 hours


Bar-be-Quest BBG - Eat at 4 Barbeque restaurants - 24 hours**

THE RIDE

You will be taking photos at each stop eating, what else - barbeque - and collect receipts after each meal

Your ride starts after you eat (so you are on the clock when you get your receipt for breakfast).

Your ride ends at your last stop, AFTER you eat you final meal.

Each meal must be at least 200 miles apart.

**We recognize that few if any BBQ restaurants are open 24/7, we will permit one WILDCARD to be used in place of the photo of you eating some BBQ. To use the wildcard, you may take a picture of your bike in front of a closed BBQ restaurant, not closer than 200 miles from any of your other pictures, and supply a DBR from that city


You may take any route you like.

Your official time is determined by the starting and ending receipts. PLEASE check these documents and make sure the clock and date are correct!

Spotwalla.com is strongly recommended but not required.

Remember it is YOUR responsibility to prove you visited all required stops in the required order. Spotwalla goes a long way towards this proof.



Merchandise:



There is no additional merchandise for this ride.